Open Calls for Submission

PLEASE NOTE: If you don't follow the submission instructions, it is likely your submission will be lost in a morass of email. Please use the form at the link even if you know one of the editors personally.

---
NOVELS.
We're looking for sci fi, fantasy, speculative fiction and non-gore horror novels for adults.
Date open: 15 September 2015
Deadline: 31 December 2015
Details: 60,000 - 150,000 words. Please use standard manuscript format (ie. 11 or 12 pt. font; 1.5 or double-spaced; indented paragraphs; in a .doc, .docx, or .rtf file). )

We're looking for interesting, imaginative, well-written stories that will appeal to genre-lovers who also like good writing. We buy world English rights for two years, for print, ebook, and audio book, with an opt out clause after the two year term. Other rights may be negotiated.

We provide excellent editing, a marketing plan, and cover all production costs. Authors get half of our proceeds for the book. We never ask authors for money. (Unless they want to buy copies of their own book, which we will sell them at our cost.)

PLEASE TELL US IN YOUR COVER LETTER IF YOU'VE PREVIOUSLY SELF-PUBLISHED OR OTHERWISE PUBLISHED YOUR SUBMISSION.

Submit on our Submittable page by pressing the button below.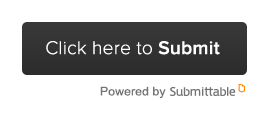 ---
Semi-closed Call

If you received an invitation from one of our editors, you can submit to
"Tasty"
on our submissions site (use the link). Again, this is by invite only.
---
Closed Calls

HAUNTED FUTURES
We're looking for short, genre fiction which interprets the phrase 'haunted futures.' For general guidelines, see this page.
Call posted: 19 September 2014 Updated 21 November
Deadline: CLOSED July 15, 2015 (We'll then have a reading period. If we don't have enough suitable stories, we'll run a second call.)
The book to contain stories by several notable writers. 3000 to 8000 words -- let the story control the length more than vice versa. The most suitable genres will be variations or combinations of sci fi, fantasy, thriller or mystery. We are not trying to scare the audience as with traditional horror. Haunted here is used more in the Romantic sense. (Haunted by the thought of, or haunted by his past, etc.)

Stories must be both excellent and suitable for an audience that enjoys the work of the notable authors who are to be included in the book. Outside of these primary concerns, we would also like to see more submissions from women and people underrepresented in traditional genre publishing.

Advance plus 50% royalties. Exact amount depends on the number of stories we accept.

Stories must never have been published or self-published.



CTHULHU LIES DREAMING
We're looking for short fiction for a new cosmic horror (a subset of dark fantasy) anthology.
Call posted: 24 October 2014
Deadline: Closed (Reading period.)
Story length: 3,000 to 8,000 words. Lovecraft-styled cosmic horror with a modern sensibility, by which we mean without the lengthy passages of exposition and racial biases that were common in Lovecraft's day.


GENRE NOVEL: PROTAGONIST OF COLOR
We're looking for excellent genre novels with non-white main characters.
Call posted: January 14, 2015
Deadline: Closed


THE DARK
We're looking for dark fiction (dark historical, dark fantasy, gothic, noir, dark fairy tales, thrillers.)
Call posted: 23 April 2014
Deadline: Closed
We're looking for novels of all sorts
Call posted: 11 June 2014
Deadline: Closed (Reading period.)


Romance and Romantic Suspense Novels

Call posted: 11 December 2013

Deadline: Closed

Red Phone Box 2
Call posted: 6 July, 2013
Deadline: Closed
Cthulhu Lives!
Editor: Salome Jones
Call posted: 19 January 2013
Deadline: Closed
Anthology out now.

From the Shadows
Editor: Salome Jones
Call posted: 19 January, 2013
Updated" 15 May, 2013
Deadline: July 1st. CLOSED.
Update: Book cancelled. Not enough submissions.

Serial thriller, sci fi, adventure, or fantasy novels
Call posted: 15 May, 2013
Deadline: 15 July, 2013. CLOSED.

Serial thriller, romantic suspense novels
Call posted: 15 May, 2013
Deadline: 15 July, 2013. CLOSED.
---
The case for eBooks
Despite what you may think, author's royalties on printed books are generally pretty bad. They can be as low as $0.15 a copy, and even with horrible advances at just $3000 or below, books not on the A* list often don't earn out their advance. It's a complicated issue, but the sad truth is that everyone wants a big chunk of the sales price, and the author is right at the bottom of the pile. Unless they're celebs, of course. But we're not, and we assume you're not, either.

Publishing eBooks gives a chance to cut out several stages of the feeding frenzy. Publication costs are also minimal, which helps reduce overheads. There are no print or shipping costs. Despite this, mainstream publishers have a tendency to grossly overprice electronic copies of their books, and it is really annoying readers.

Electronic retailers take between 15% and 50% of the cover price. This is pretty huge, but even in the worst cases — like Kobo — it still leaves a reasonable amount of money per sale, and that money is profit. That profit deserves to be split equally, because despite publishers' opinions, writing a book is hard work that deserves a fair reward.

The Ghostwoods Books approach
We're looking for top-quality novels and non-fiction works to publish, initially electronically, at a reader-friendly price, usually somewhere between $4.99 and $5.99. All books will be thoroughly developed and edited before publication, as you'd expect. They'll be properly laid out, ISBN'ed, and given attractive covers. Then they'll be listed with every useful eBook publisher out there. We may record them as audiobooks, too. We'll back all this up with promotion and marketing, review copies, press releases, submission to all relevant major awards and competitions, and lots of info as to how you can also help promote your work effectively.

As of 2014, we've started doing print editions of all book length manuscripts.

Ghostwoods Books will only publish genuinely good books. No ifs, no buts, no back-handers. Particularly in eBook publishing, it's vital to build a reliable reputation. The Ghostwoods Books seal will guarantee a top-quality publication. That's worth more than a whole palette of bus-stop posters and corny marketing stunts.